the lowdown:

-rubix cube that would stand by the bend of the walkway and pool. where youre fearing life as you try to walk between him.


-macho man and fellow WWFers


-bob ross


the best.
-darth vader from spaceballs. the best.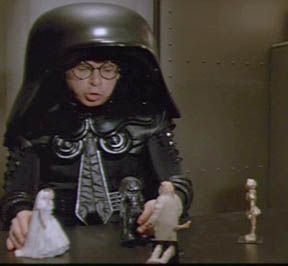 -easy e looking like easy e. but flipino...


-danielsan from karate kid. now looking at the pic... that guy's face look like him!


-jp in biker capris and rocking it warriors style.


-random short girl in a flannel and overalls with a boy cut dressed up in nothing but random
-fat girls dressed in torrid "80's gig" dropping jaws as james walked by. glared as i followed and then had the nerve to talk shit cuz they couldnt ever fit into my american apparel body suit. ah ha ha.
-2 types of micheal jackson.
-both asian.
-egged them on every time a mikejack song came on.
-free boozers
-garlic bread
-edamame
-marinara pasta. BOMB!
-practically owning the dance floor.
-this gay guy tapping me and ally shoulders saying "hot outfits!"
-then "...and hot boyfriends"
-then gay guy getting allys number with joshs permission?
-creepy 80's laker basketball player coming up to me randomly saying "the next song is your song girl!!"
-never found out what it was suppose to be
-us getting wasted. well ally getting wasted. lol
-josh getting yet another injury.
-josh being called the oklahoma bomber...


-realized it was past 2am. and the party was still bumping?
-never meeting the owner of the house or birthday girl/guy?

gonna have to say it was a pretty good warm up for halloween...



and nobody wanted to go........
PFFT! :D